Looking for drum lessons in Brisbane or Springfield?
Drum lessons Brisbane at Sono School of Music...
We offer drums lesson from our Indooroopilly, Kedron-Wavell and Springfield studios.
Whether you are a beginner or an experienced drummer looking to expand your beats and fills, Sono School of Music has the drum lessons you are looking for.  Our professional drum teachers will strive to help you achieve your goals as you grow as a musician and drummer.  In addition to being capable and experienced, our drum teachers are patient and friendly and know how to help you feel positive, comfortable and ready to learn.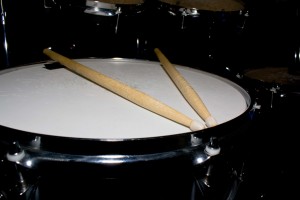 At Sono School of Music, our aim is for our clients to gain maximum improvement from their drum lessons and achieve their goals.  Our lessons are tailored around your playing style, your musical interests and your skill level, in order to best meet your needs and achieve your goals.
We know that when learning any instrument, developing the fundamentals and sound technique while pursuing your own style of playing are crucial aspects.  Our goal is for you to get the best results possible from your drum lessons in whatever style you want to play.  During your drum lessons you can learn to play your desired style, be it jazz, rock, funk, fusion, metal and more.  Each week your drum coach will conduct your lessons from our purpose built studio facilities located in Brisbane's inner western suburbs , Brisbane north and Springfield, Ipswich.
If you are looking for drum lessons Brisbane, request a free lesson.
Drum Lesson FAQs
What length of drum lesson is best?
We offer drum and percussion lessons in weekly or twice-weekly 30, 45 or 60 minute sessions.
The improvement that comes with formal music lessons is largely a result of consistent and frequent interaction with your teacher/coach/mentor, and less as a result of the actual musical knowledge that is distributed to you.  For this reason, a weekly 60 minute drum lesson will be less effective at improving your skills than 2 x 30 minute sessions spread across the week.
Similarly, a weekly 60 minute drum lesson is not likely to yield better results than a weekly 45 minute lesson.  It is questionable that the extra 15 minutes will be of any real benefit.  At Sono School Of Music, we recommend 60 minute private drum lessons only in special cases.  For the majority of our clients, we recommend 45 minute sessions.
For young children, 30 minutes is usually sufficient.
Twice-weekly 30 or 45 minute drum lessons will bring great improvement.
At Sono School Of Music, we will work to develop a lesson program that will optimise your results.
Will I need a "real" drum kit for my drum lessons?
An acoustic drum kit is often impractical for practice in the average suburban home or unit dwelling.  There are many affordable electronic drum kit options which are adequate for practice and will not create noise disturbance.  Many professional drummers rely on these kits for practicing in the evenings in their homes.  Additionally, many rudiments are trained on practice pads.  You will have the opportunity to play on a professional grade acoustic drum kit in your drum lessons with us.  If you are considering the purchase of an acoustic or electronic drum kit, our drum teaching staff will be more than happy to assist you with finding the right kit.
What styles of drumming do you teach?
Our drum teachers at Sono School of Music are able to teach all styles of drumming.  Whether you are looking to learn Jazz Drumming, Rock Drumming or almost any other style, our expert drum teachers will integrate it into your drum lessons.  At Sono School of Music, we encourage our younger students to listen to a wide variety of music and explore different styles of drumming before narrowing it down to any one particular style.