Dynamic Duos Workshop - November
13nov3:30 am5:30 pmDynamic Duos Workshop - NovemberConnect with other musicians and discover the joy of music collaboration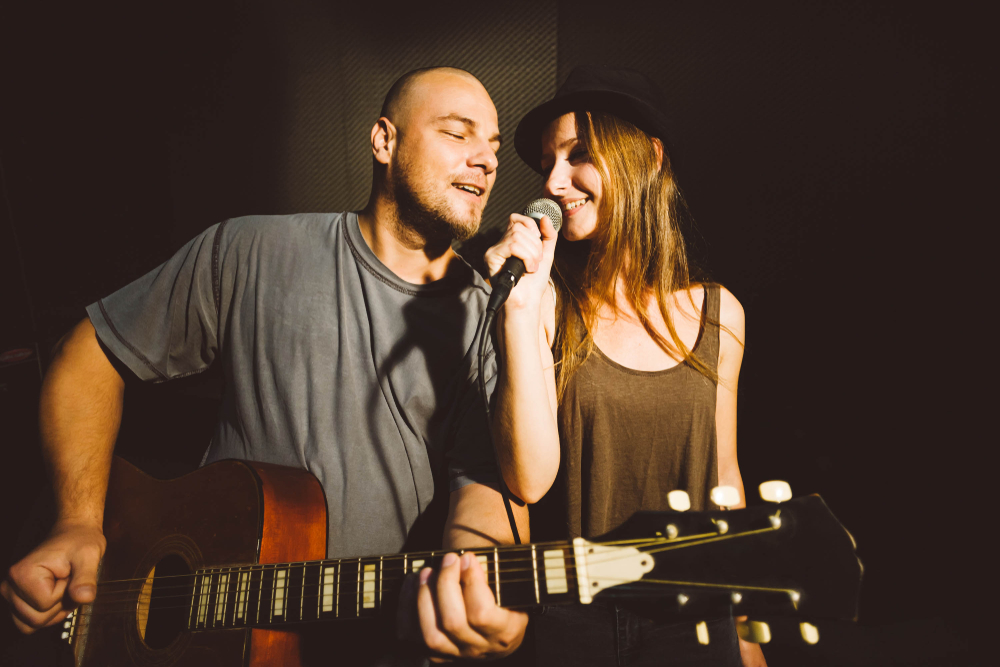 Event Details

Hosted by Madelyn

Performing as part of a vocalist/instrumentalist duo can provide a wealth of experience and skills that can see you entertaining crowds and even get paid for what you love to do. This workshop is an introduction to playing in a duo and will give you a taste for what it is like. You will meet like-minded people who are interested in collaborating with you, and who knows? You might get onto something really special.

This workshop will welcome strictly five vocalists and five pianists/guitarists (first in, best dressed!). You will be asked to learn six songs ahead of the workshop. When you arrive at the workshop, each vocalist will be paired with their own pianist/guitarist and you will move off into individual rooms to jam on the songs. Together with your partner, you will choose your favourite of the six songs and perform the song to the rest of the group in the second half of the workshop. Your duo will have the assistance of Madelyn (voice coach) & a guitar coach from The Guitar Gym, who will offer each duo feedback and advice. It is encouraged that if you enjoy the experience of collaborating with your partner that you meet up and continue jamming in your own time!

Because of the nature of this workshop, registrations will close on Thursday 15th October at 5 pm. This is so you have enough time to feel prepared with the following songs. A special note for the guitarists in attendance – please make sure you have a capo with you on the day.

Songs to learn prior to the workshop:
Creep – Radiohead
Hotel California – The Eagles
Wish You Were Here – Pink Floyd
Slow Dancing In A Burning Room – John Mayer
Photograph – Ed Sheeran
Tennessee Whiskey – Chris Stapleton
Cost
Clients: 1 lesson credit
How To Book
Places are limited and bookings are essential.
Contact us to book your place.
more
Health Guidelines for this Event
Physical Distance Maintained
Time

(Saturday) 3:30 am - 5:30 pm