A Guide to Music Streaming
Technology is rapidly advancing. Now, more than ever, we have a wealth of musical gadgets and services. No longer do you have to listen to the same CDs or sit through the same Top 40s hits the radio stations play week after week. Music is something to be discovered and shared among friends. Discovering new music, finding something you didn't know you like, or stumbling upon hidden gems are all made easy with the growing popularity of music streaming.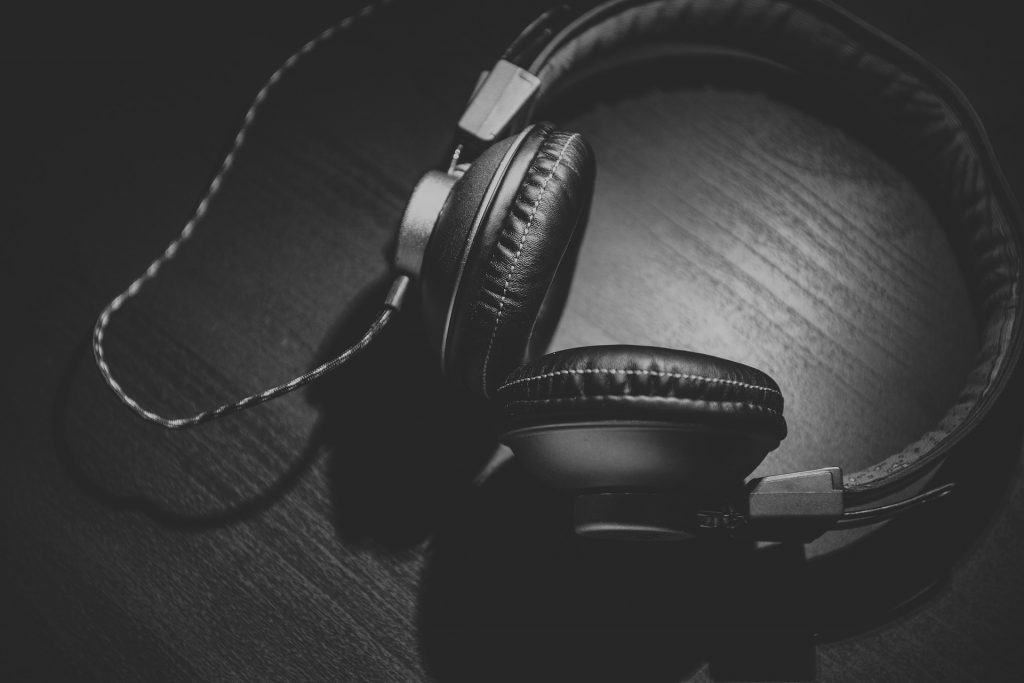 What is Music Streaming?
For those 'out of the loop', music streaming is a digital medium in which you can listen to your favourite music, or discover new music. It is essentially a library of music that you can access at your leisure. Most services require a small monthly subscription to use, but a few offer free trials or stripped-back free versions that you can experiment with. Music streaming is simple enough for anyone to use, and deep enough for anyone to get enjoyment and benefit out of.
Having a library of thousands of songs at your fingertips is a great way to discover more and more about the different types of colourful and varied music out there. Who knows? Maybe you'll find something you didn't know you liked.
With that in mind, let's look at a few of the more popular music streaming services.
Apple Music
AU$11.99 per month.
3-month Free Trial.
One of the main advantages of Apple music is that it's built heavily into Apple's iTunes. If you own an iPhone, you're already set up and ready to go. In fact, most of the benefits of this streaming service come from it being so heavily integrated and supported by Apple hardware. Features such as Siri integration make this one a stand-out service. Being able to give voice commands such as 'play some music from the 90s' makes it so easy to have fun with and find a wealth of music you've never heard before.
If you're an Android user, fret not, as there is an Android app on the horizon to be released in the near future.
Spotify
Basic Features – AU$6.99 per month.
Premium Features – AU$11.99 per month.
Unlimited, ad-supported Free Trial.
Spotify is arguably the most widespread music streaming service out there. One of the shining features of this service is being able to create song playlists and share them with your friends as a simple web link. Spotify, as well as Apple Music, also has the ability to save songs to your device, so that you don't have to use streaming data while you're out and about. Sporting over 30-million songs to choose from, you'll never run out of things to listen to.
JB Hi-Fi NOW
Basic Features – AU$6.67 per month.
Premium Features – AU$8.25 per month.
10-day Free Trial
JB Hi-Fi NOW is a fairly new streaming service to emerge. Offering a similar size catalogue and similar features to other streaming services, there is nothing too flashy that makes this service stand out from the bunch. One notable feature is the lower price in comparison to other services. Also, if you're tight on data downloads, JB Hi-Fi NOW has a relatively low data usage. The flip-side of this is the songs tend to be of a lower sound-quality to make up for the smaller file size. If you're on a budget or don't have a whole lot of download allowance to play with, JB Hi-Fi NOW is a safe pick.
Pandora
US$4.99 per month
Unlimited ad-supported Free Trial.
Pandora's biggest advantage over the competition is its ability to help you discover new music. Other streaming services can create playlists of genres and styles, but ever since its launch, Pandora has always had an uncanny ability to pick out the exact music that the listener wants to hear. The creators of Pandora developed an algorithm called the Music Genome Project. This algorithm helps to match artists you enjoy listening to, to other similar artists and show you their songs. Pandora really seems to do this so much more effectively than similar features in other streaming services. While it doesn't sport a library as extensive as Spotify or Apple music, Pandora can really help you find those hidden gems.  
Tidal
Basic Features – AU$14.99 per month
Premium Features – AU$23.99 per month
30-day Free Trial.
Tidal is an interesting service in that it is owned by rapper and record producer 'Jay Z'. This gives Tidal a real 'for-the-artist' feeling. It is a bit pricier than its competition, but it makes up for that with full lossless audio quality. As well as having unmatched sound quality, Tidal also features countless HD music videos. It's not as popular as some other services, and its library is dwarfed by that of Spotify and Apple Music, but if you're a real music-buff and you want the best of the best in terms of sound-quality, Tidal is the service for you.