By Jasper, Drumming Coach at Sono School of Music
The evolution of the modern drum kit and the musical vocabulary of the people who play it has been a continuing process since the beginning of the 20th century. It's so important for drummers to check out some of the influential musicians who have helped to shape how this instrument is played. This list is a quick overview of some those drummers. It is not complete – there are many drummers missing who some would consider essential to be included (e.g. Buddy Rich), and there are some included who might not be considered as important. The reason for this is an unashamed bias towards drummers who have had the most direct influence on my own playing. So, use this list as a starting point to exploring some drummers you may not have listened to before, and discuss the elements of their playing style during your drum lessons.
1. GENE KRUPA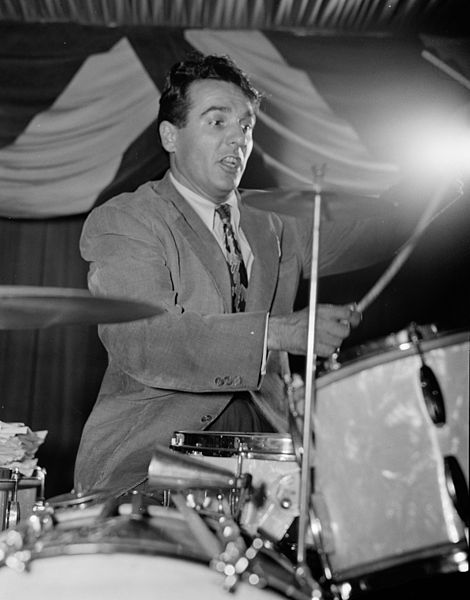 We'll start with the guy who some might say "put drumming on the map" as a solo instrument. Gene Krupa was not only a drummer but also a showman. He was one of the first to bring the drums to the audience's attention, not just as someone keeping the time in the background (although we should never downplay this role), but as an instrument which can add colour and excitement to any composition. He was also very involved with the early development of the drum kit. Check out Krupa's famous solo on "Sing, Sing, Sing".
2. ART BLAKEY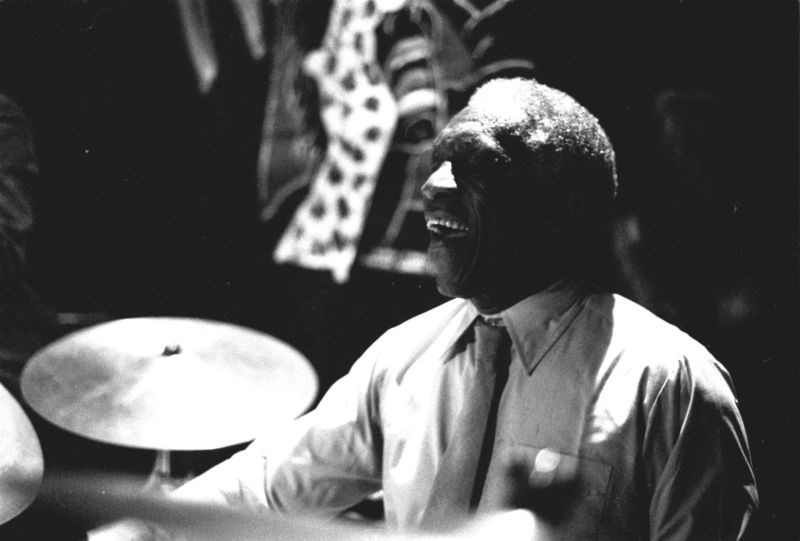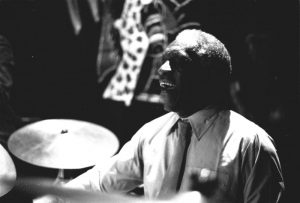 Art Blakey was one of the pioneering Bebop drummers who, along with Kenny Clarke, Philly Joe Jones and Max Roach, helped to define a new style of jazz after the decline of the swing era. In this new style of "bebop" jazz, drummer's began to play time on the ride cymbal instead of the hihat, and started to experiment with freeing up the left hand and bass drum to play more syncopated and sporadic rhythms to accompany the music (called comping). Blakey was particularly adept at his thunderous buzz rolls – whenever I play a buzz roll I try to keep blakey's sound in mind. Check out "Moanin"or "A Night In Tunisia".
3. TONY WILLIAMS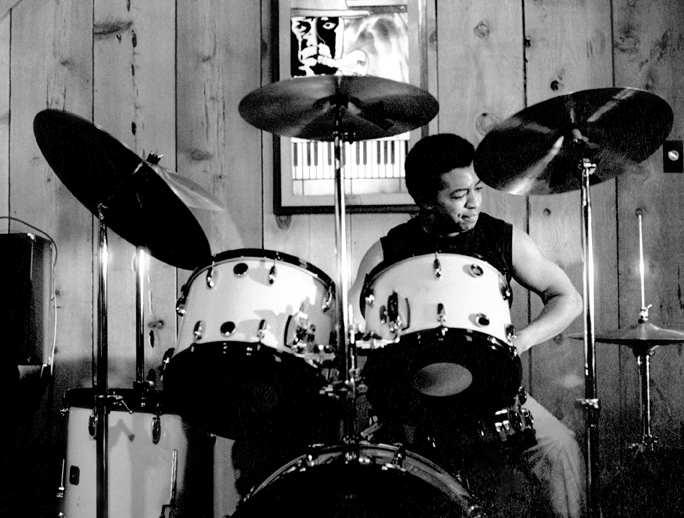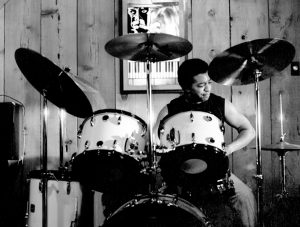 Tony Williams landed a gig with Miles Davis when he was only 17 years old. He became a staple part of Davis' second great quintet alongside pianist Herbie Hancock, bassist Ron Carter and Saxophonist Wayne Carter. Williams style of playing was radically different to players like Blakey – he often abandoned the timekeeping role completely to add colourful sound effects or polyrhythm figures to accompany this more experimental band. He is also known for incorporating metric modulation into his drumming – that is, changing tempos in the song by first playing the new tempo as a polyrhythm in the old tempo. Check out "Nefertiti" or "Seven Steps To Heaven".
4. STEVE GADD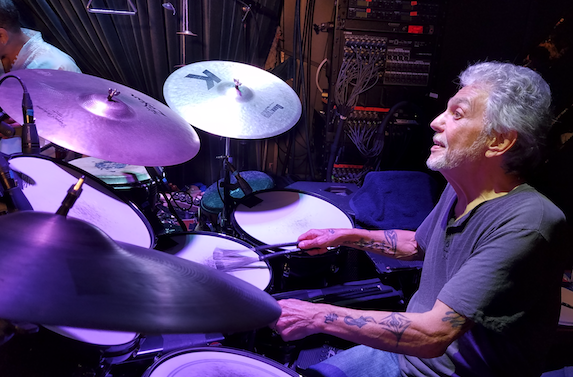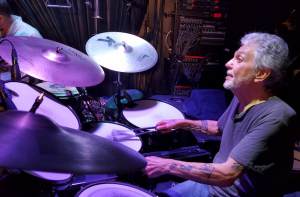 Steve Gadd is probably my favourite drummer, but I generally avoid telling people that because it's such a cliche: Steve Gadd is almost every drummer's favourite drummer! He is a session drummer who has played on a list of records too long to mention even if it took this whole article's length. Even when playing jazz, he often uses a very muted and punchy drum sound with Remo pinstripe heads, and this helped make his playing instantly recognisable. He is the master of holding down a groove in the pocket and never overplaying. Check out "50 ways to leave your lover", "Basically Blue" (Buddy Rich tribute band) or "Aja".
5. JOHN BONHAM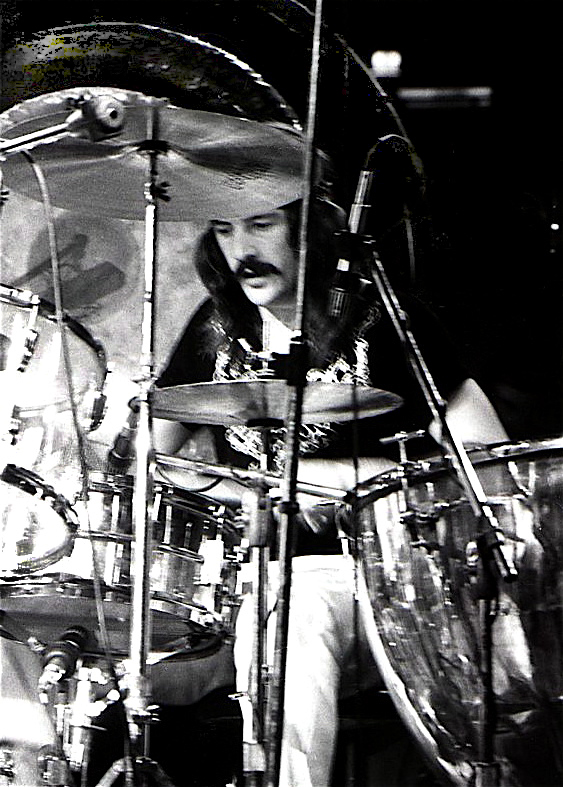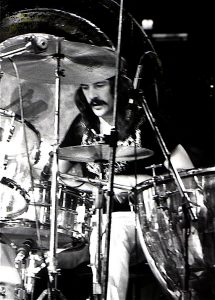 Like Steve Gadd, John Bonham has a distinctive sound that is easy to recognise. He had a BIG sound, which literally means the size of his drums were enormous. He was less technically skilled than many of the jazz greats, but he was hugely influential in terms of his sound and style of playing. He had an affinity for playing triplet rhythms, with many of his grooves and fills involving them in some way. There is even a name called "Bonham Triplets" which refers to his thunderous triplets played between the toms and bass drum. Check out "Fool In The Rain", "Moby Dick" or "Good Times, Bad Times".
6. IAN PAICE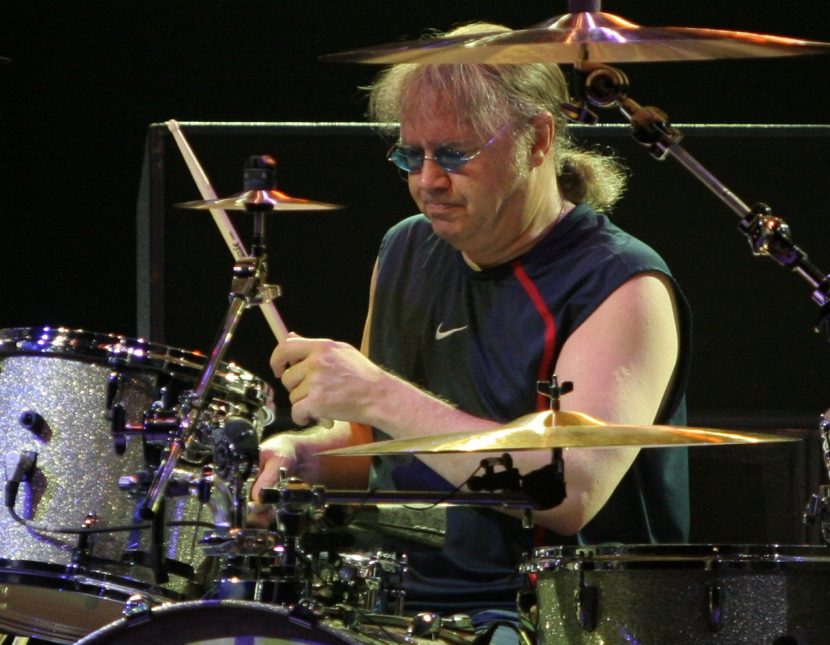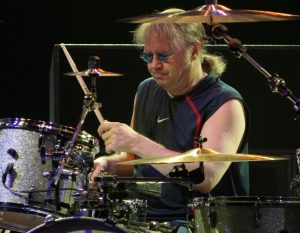 Ian Paice is the drummer for the classic rock band "Deep Purple". While some may only associate Deep Purple with their hit song "Smoke On The Water", that certainly isn't the best example of Ian's drumming. What always strikes me about his playing is the placement and quantity of accents he uses in his snare rolls and fills – from an early age listening to Ian's drumming cemented the importance of learning to play accents and varying dynamics even in a heavy rock style of music. Check out "Highway Star", "Space Truckin" or "The Mule". "Made in Japan" is an especially good live album.
7. VINNIE COLAIUTA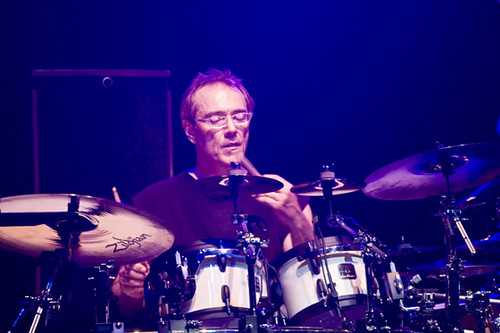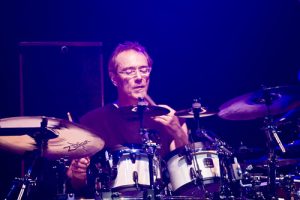 Vinnie Colaiuta has to be up there with the most technically proficient drummers in history. He has played with Joni Mitchell, Frank Zappa and Sting to name a few. Listen to Vinnie play on Sting records. His ability to effortlessly make odd time signatures like 9/8 feel anything but odd really stands out! He uses the quarter note pulse to anchor these grooves. Check out "Hung My Head" or "Seven Days" with Sting, or "Spain" with Chick Corea and John Patitucci.  
8. BERNARD PURDIE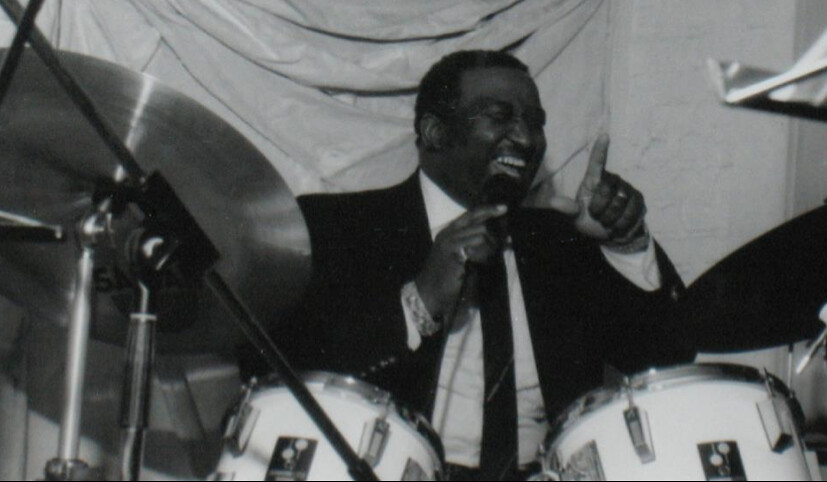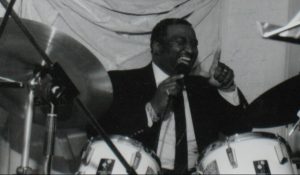 Bernard Purdie is most well known for his signature groove – the Purdie Shuffle. If you search his name on youtube you will come across a video of him explaining this groove – but what may strike you the most is just how much Bernard enjoys drumming – you see how much fun he is having just through watching his face. His ghost notes are as ghosted as you can get and his grooves are as funky and infectious as his personality. Like Vinnie Colaiuta and Steve Gadd, Bernie has played with a huge long list of artists, including Aretha Franklin, Miles Davis and Steely Dan. Check out "Babylon Sisters" and "Home At Last" by Steely Dan, or "Rock Steady" by Aretha Franklin.
9. PHIL COLLINS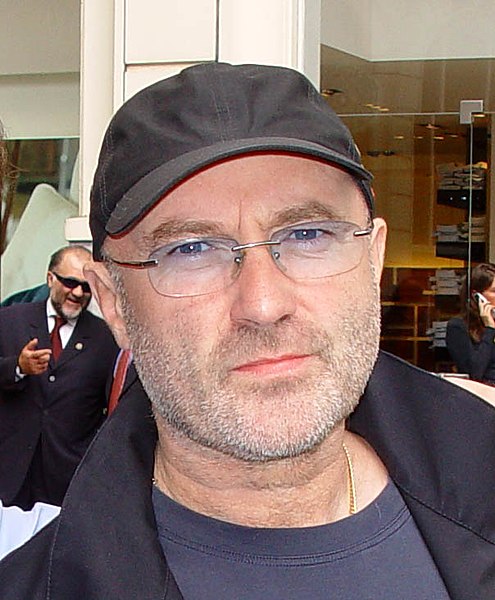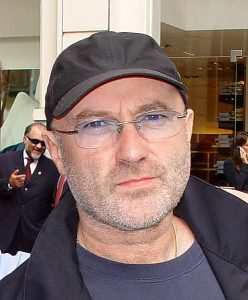 Phil Collins is one of the world's most well known drummer's thanks to his iconic fill in the song "In The Air Tonight". He played both drums and vocals in Genesis, before continuing on with a successful solo career. Phil Collins often experiments with electronic drum sounds, and contrasts them to great effect with the sound of his acoustic drums and huge cracking snare and explosive toms. His fills are always tasteful, unique and never repetitive. Check out "Abacab" and "No Son of Mine" by Genesis or "In The Air Tonight" and "It Doesn't Matter To me" from his solo career.
10. BENNY GREB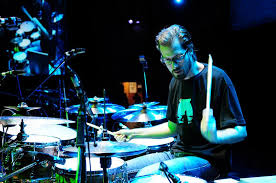 Benny Greb is a more recent phenomenon. He released a book and dvd titled "The Language Of Drumming" which has become very popular due to its simple and systematic approach to building vocabulary. Benny loves to play complex 16th note patterns on the hihat, and he makes these things sound so simple and groovy. He has such a precisely loose style of playing you can often hear where he has placed a note just before or after where you might expect to hear it. He also makes good use of cymbal stacks, tom shells and other creative sounds. Check out "Couscous", "Grebchestra" or "Grebfruit".

At Sono School of Music, we strive to support you to become the drummer and musician you want to be.
Start your journey. Book a free trial lesson today.